Corsica is like a 'micro' continent with a natural heritage that is ideal for turistic purposes.
Corsica is very different from all the other Mediterranean islands, its varied and flourishing nature is absolutely unique.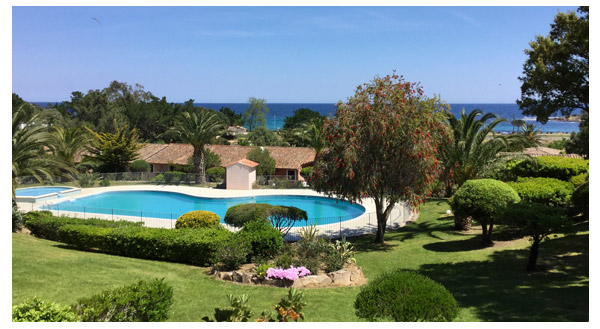 Its small villages, sites and natural reserves received the national award and became part of the UNESCO World Heritage.

Five natural reserves protect some vegetal and animal unique species.

Cerbicales Islands are the sanctuary of "crested cormorants"; Lavezzi islands, where 68 species of fish have been indexed and classified; Finocchiarola and Scandola islands, first land and marine reserve of France, and Biguglia pond, with 127 waterbird species nesting there.
Spring is full of the typical Mediterranean scents while Fall celebrates the delicious chestnuts in the villages perched high in the mountains; experiencing them together you'll discover the beauty and the nature of Corse in its fullness.
Saint- Exupéry used to say that Corsica "is a pink cobblestone resting on the mediterranean sea" and Maupassant used to watch the Calanche di Piana turning from pink to red at the sunset.

(fonte Visit-Corsica.com)